Words Worth Writing
I am free. For a whole week. This is day four of actual freedom - well, as close as it comes. I've been preparing heartwarming, post rehearsal (or 'sitting around all day' in my case) dinners and have poured perhaps a little too much energy into that. Yesterday we had chicken and vegetable stew with biscuits, gravy and grits a la Cheshire cheese and pepperberry. Followed by some...
Returned Words
The words I speak of are not faulty, broken or duplicates; they are merely coming back from a six month sojourn (or longer, I haven't seen when the last post on this blog was, everything has been on timneystewart.wordpress.com for a while). I'm currently sitting in a conservatory looking out at quite a beautiful day.  There is little on my mind except the desire to create something....
Walk off the Earth →
Words from a Desk
I'm at my desk. I haven't been at this (one of three desks in this flat) for quite some time. It is free of clutter again after last week's efforts with Rachel to pack up the flat. I can see my back garden from here and now also rain.  Today is an unexpected day of complete freedom as some filming was postponed to tomorrow night. I say complete freedom; I have two stand up sets...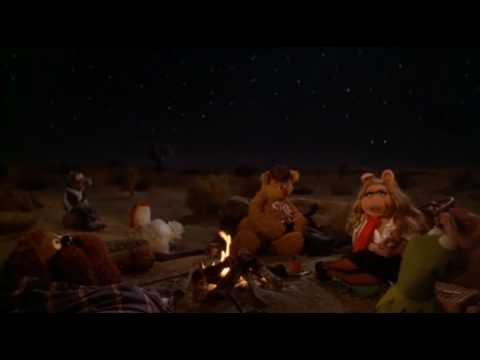 Words to Pass the Time
Lo and behold.  I am once again in a mental position requiring the writing of a blog entry.  This time, dear reader, I'm worried about an audition I'm going to in four hours time.  Not worried about what I might have to do, just trying to fight the small part of me that knows it would be easier just to forget it.  If I don't go there is no chance of disappointment afterwards. ...
Disappointed Words
I didn't get in to the musical I auditioned for and I am very disappointed.  I shouldn't be, the very fact I auditioned at all would have shocked the me of even six months ago and it some small way it does delight the me of now.  And I did get to the callback stage.  But I can't help feeling I'm not good enough. There are things I can blame - I'm an outsider to the...
Words from a Blackberry
Just a quick update using my new phone. Not so quick from a typing perspective but I'm getting there. I've decided today not to go to the auditions at Bedlam in order to focus on my character stand up with We Happy Few and my writing of Ted and Henry the Musical with Rachel. I'm starting to realise the limited time there is before leaving the country in April. So I must...
Accidental Words
I'm not quite sure what to write but am certain of the need to.  I was in a car accident.  That makes it all sound a little overblown I think.  It is true that a motorbike and my car interacted physically to their mutual detriment but no-one was injured more seriously than a chipped tooth and sprained ankle on the part of the motorcyclist.  Both vehicles are unlikely to survive the accident...
Words to Relinquish Regret
Regret is something I have often suffered.  Not of things that have happened or that I have done but of the opposite, of the lack.  Of the having not. I'm feeling low having come from my first experience of an actual theatrical production in The Elephant Man at Bedlam Theatre.  It was a wonderful experience and has truly changed the way I see stage performance and my part in it.  But my low...
Important Words
I do not claim that these words are important.  They are written at 3.45am while I munch on my third plate of cheese and crackers in just over 24 hours.  These words are about important words.  Words that I had tonight.  Words about regret.  Words about the future.  Words about where we are and who we'll be. I am moving to Australia in April.  Nothing could excite or delight me more.  I am...
Renewed Words
And so, the long awaited return of James to his self obsessed blog!  Lo, what shite from yonder Tumblr breaks? I've just re-read various entries on this blog and don't fully recognise the man who wrote them.  Since that time I have acquired the most wonderful girlfriend and we are moving to Melbourne for a year on a working holiday visa come April.  Montreal is going to have to...
Returned Words
I am currently in somewhat of a funk.  This is entirely unjustified, I have just returned from the trip of a lifetime, very unlikely to be bettered.  But that is the reason for my funk. Put simply it is post holiday blues I suppose.  But there is more to it.  I was on an all expenses paid trip with my sketch group Who is Jean? to make films on location in California because we won the California...
Waiting Words
I'm just sitting here waiting for a phonecall.  It is 4.45pm and my day hasn't properly started.  Once the phone call has happened I will head out to do food shopping and then settle down to writing and constructing sketches for Who is Jean? at We Happy Few next week.  I somehow got caught up in endless admin this morning with emails flying back and forward all over the place relating...
Words of Stand Up
Not too long ago I thought stand up wasn't for me any more.  That is most certainly not true, I am supremely passionate about it as an art form and the tougher of the gigs I've done recently have cemented my love for it.  Selling your "jokes" to people who have little to no interest in what you are doing managed to reawaken the love I had of what a unique way of...
Words from a Bored Man
I was at a flat party tonight.  And I was supremely bored.  This depth of feeling has nothing whatever to do with the particular party or the people there.  It is my feeling at almost every party I have attended involving alcohol. This party had no particular thing to celebrate other than getting people from work together in a non-work setting.  It had a loose Easter theme but the only...
Musical Words (or Oh I Do Love a Showtune...)
It has happened again.  I saw a musical last night ("Pandemic" the Edinburgh Medics Musical at the Pleasance Theatre, still a few tickets left for the Saturday matinee I believe…) and my heart soared.  It's ridiculous I suppose.  There are a few musicals I have hatred for; Cats has no story to engage with and insidious rather than catchy tunes, Grease I can't deal...
Bathtime Words (or "An Attempt at Poetry")
I know some who love me. I know some who have loved me. I know some who are required to love me but may well have anyway. I know some who love some part of me. I know some who love some imagined part of me. To claim to know someone is folly. To claim to love someone is fleeting. I know no-one. I love everyone.
FT.com / Arts / Film & Television - Joking apart →
Stewart Lee has something very interesting to say about stand up and what it is.  Listen to him.
Words of Love (for Arrested Development)
I am part of a grand plan to create a 60 second version of the entirety of three seasons worth of Arrested Development.  All 53 episodes condensed into one minute of (we're assuming) utter, unbridled hilarity.  This project is for no particular reason other than our love for quite possibly the best sitcom ever created.  And I've just watched it all again in approximately two weeks. ...
braiker: Tina Fey's prayer for her daughter →
braiker: First, Lord: No tattoos. May neither Chinese symbol for truth nor Winnie-the-Pooh holding the FSU logo stain her tender haunches. May she be Beautiful but not Damaged, for it's the Damage that draws the creepy soccer coach's eye, not the Beauty. When the Crystal Meth is offered, May she…
When Harry Met Sally 2 with Billy Crystal and... →
Wonderful stuff that keeps on giving.
How To Steal Like An Artist (And 9 Other Things... →
Some wise words I feel.  Have skimmed so far but it seems like great advice.
Words of Love
I am in love with a man.  And he doesn't actually exist. I just watched Doctor Who Series 5 opener The Eleventh Hour with commentary from Steven Moffat, Piers Wenger and Beth Willis.  I did this to have something familiar in the background while I folded a huge pile of clothes.  This does not mean that I've heard the commentary before, but I have seen the episode probably four times...
Rested Words
I have stopped for two days.  I have been in my flat and not gone outside.  I have watched three films (Zombieland, The Lost Boys and Control - anarchic fun, silly fun and very little fun but rather devastating respectively), watched a few episodes of TV shows, slept, cooked, put clothes on to wash, emptied the dishwasher and been still. This stillness was enforced by a stinking head cold, but is...
Raw Words
Here I am, at home at 1.46am on Thursday morning with work beginning at 9.45am.  What I will now attempt to do is convey and express my thoughts and feelings of this rather tumultuous evening.  Tumultuous to none outside my head no doubt, but inside there lay chaos. It was the 5th anniversary of the Edinburgh Revue this year and we had a show to celebrate, a collection of sketches and stand up...
Reckless Words
These words will not be reckless, they merely discuss the idea of recklessivity.  Though making up that word was slightly reckless I suppose. I spoke to two different people about the subject of recklessness yesterday and it is definitely an element that is missing from my life.  I have recently been more reckless with the amount of sleep I've been having and the amount I have been drinking...
Hurried Words
I have ten minutes until I give my first tour of the day and haven't been on here (visibly) for a while.  The parentheses there allude to the fact I have a draft of a review for Submarine that will be completed at some point.  Maybe tonight. But anyway, We Happy Few last night was a great success by all involved.  I hugely enjoyed playing a cowboy and my favourite part was probably the very...
Unsettled Words
I've never quite felt this unsettled before. This is entirely a situation of my own making, I am convinced it is the right thing for me to have done and there are definitely positives too but I feel like I'm constantly making small adjustments to achieve equilibrium and overshooting. I almost feel the need to apologise for how self regarding I am being with this blog but I think it...
Waiting Words
As you might know I recently entered a filmmaking competition for California Classics to remake a scene or the entirety of a film set in or filmed in California.  The prize is a trip to California to film some part of said film for real.  The film is 500 Days of Summer.  And today I received a message on Facebook from someone involved alluding to the fact that we will hear the results today.  ...
Words from a Stranger
So.  I was offered hot fireball sex last night in Banshee Labyrinth.  I said no for reasons that will become abundantly clear in the course of this post.  Wow, this post is like every episode of a rubbish American TV series that gives the ending away first. I was out for a wonderful night out with Robert and Duncan, ostenisbly to celebrate Duncan getting his PhD, though it was also a "cheer...
Those Words I Mentioned Yesterday... →
Good Thing: Laser Kitten Cheerios
I think it just fried my brain.  But it is a little bit awesome. clarisseloughrey: Now THAT is exactly the kind of kick-start I need this morning. 
The Words of an Exhausted Man
I failed.  I wrote nothing pertaining to any sketches this weekend.  But the planned sketch meeting was beset by various illnesses and I gained a slight reprise.  The cancelled meeting also meant that I joined some work colleagues for a drink instead. This seems to have been a good choice as I worked through some of my ridiculous angsting about my new life and what it might mean (see Twitter for...
Velleity- a most underused word
One half of this blog duo is the inspiration for my previous post.  Some would say the better half.  Others wouldn't.  I daren't say anything. catandabidolent: 'a mild desire, a wish or urge too slight to lead to action' 'a desire to see something done, but not enough desire to make it happen' an excellent word my life.
Writing Words
Why on earth does it take so much effort to actually start writing words for something constructive?  I mean not this, I'm just typing this without much thought as to where it might be going.  I suppose this is training my hands to be typing in the vain hope that I might somehow alt-tab to the Celtx file that is open in the non browser window and that the words will flow for the sketches...
Some Words...
I have been inspired to try this tumblr malarkey out by this blog http://catandabidolent.tumblr.com/ It looks pretty and I had no idea it was this easy.  I have little to say for now really, I am not long out of bed and it is nearly 2pm but that odd time schedule seems to be dominating my life at the moment.  Today is a day of writing sketches and then perhaps trying to get an early night for...